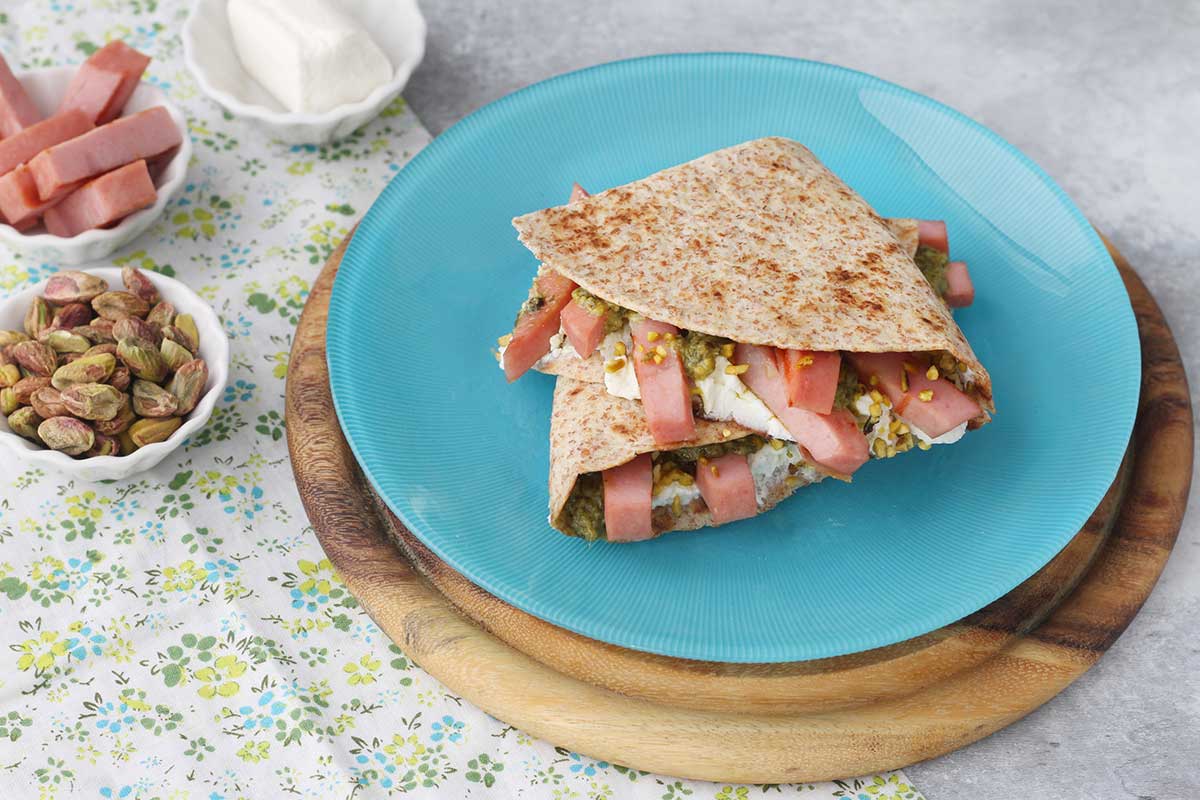 Wholewheat Piadina with Pistachio Pesto Sauce
With goat cheese and grilled mortadella.
1 Wholewheat Piadina Loriana 1 small goat cheese 1 slice of mortadella (1 cm thick) Salt and pepper to taste For the pistachio pesto: 40 g unsalted pistachios 3-4 basil leaves oil to taste
Procedure
First prepare the pistachio pesto. Use pistachios already shelled and unsalted. Cook them for 3-4 minutes in boiling water. Drain and remove the peel by passing them in a clean cloth. Then place them in a blender, add the basil leaves, and the parmigiano, and start blending by adding extra virgin olive oil until a soft cream is formed. In the meantime, cook the slice of mortadella on a very hot grill, 2-3 minutes per side. Remove from the fire and cut it into small pieces or strips. In a bowl, soften the goat cheese and season it with a drizzle of oil, a little pepper, and a pinch of salt. Heat the Wholewheat Piadina Loriana in a non-stick pan for 1 or 2 minutes on each side. Remove from the fire and spread the goat cheese over the entire surface, then fill with the grilled mortadella and pistachio pesto.
RECOMMENDED FOR THIS RECIPE