Quality par excellence
Loriana knows well the art of striving for the best. The capacity for improving, while drawing on the best of technological evolution has made its experience grow. Genuine passion and a constant pursuit of perfection make its goodness a quality of excellence. The union with Deco has made it become a major production reality, while maintaining all its traditional quality.
Excellent from the start, and along the entire line
The name Loriana has always been synonymous with quality and tradition. The quality of its piadina derives from a careful selection of the raw materials, and is enhanced by a production organization that is unique for its sector: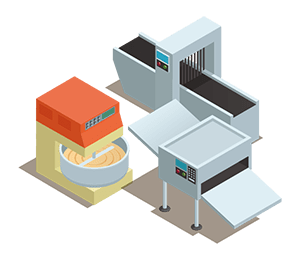 5 modern customized lines in every production phase

Machines and components produced ad hoc after original designs and ideas

Exclusive technologies that guarantee a totally unique product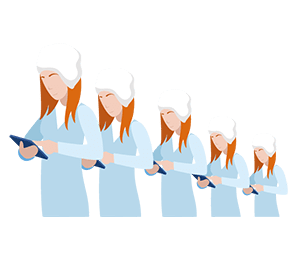 60 employees specialized in preparing piadine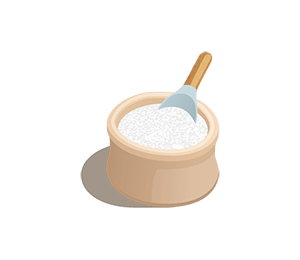 1,5 million kg of local flour of Romagna, with a production chain that is totally traceable.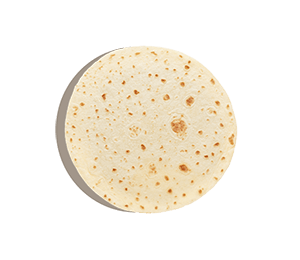 30.000 piadine produced per hour in a continuous 24-hour cycle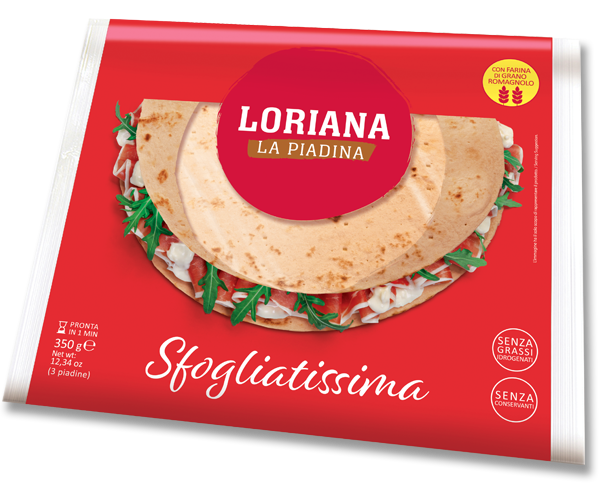 More than 75 million piadine produced in a year, and packaged rigorously in a cleanroom, bacteria-free controlled environment, for total safety without contamination from any source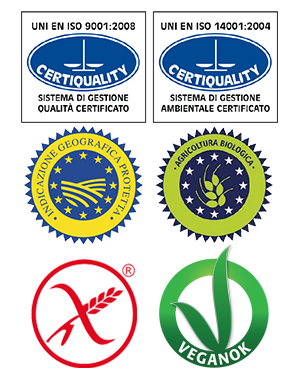 Product and process certifications
This is how the perfect piadina is made
Only Loriana has ovens for baking with a direct flame, in less than 1 minute at high temperatures, to obtain a piadina with superior quality characteristics that are recognized and appreciated by consumers and impossible to reproduce on the market:
It has the toasting spots typical of the piadine cooked on the traditional "testo"
It's fragrant outside, and very soft inside
Its fragrance and taste remain intact for longer
It is always uniquely soft and rollable, without ever breaking or splitting
The extra ingredient is the excellence
Loriana's production facility is an example of totally Italian production excellence, the only one capable of producing, on an industrial scale, a piadina of extremely high quality, made of history and passion and only with the best, select, genuine ingredients, exactly as tradition demands.