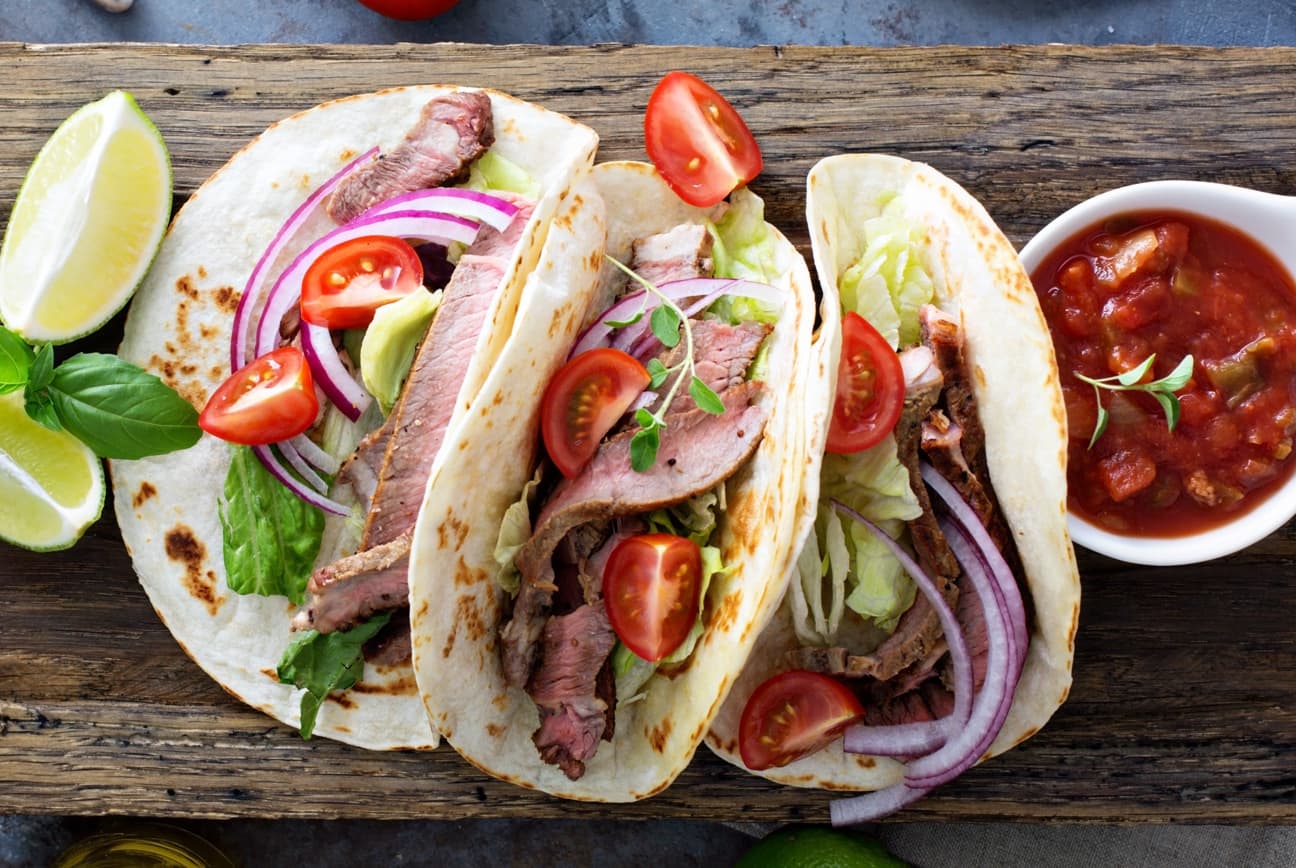 Mexican Tortillas
With meat, cherry tomatoes, onion, salad, and chili sauce.
1 Tortillas piadina Loriana 3 slices of roast meat 2 cherry tomatoes, in wedges 2 slices of red onion Salad Extra virgin olive oil Salt Chili sauce Salsa chili
Procedure
After heating the Tortillas, place the slices of roasted meat and the salad leaves in the center, add the cherry tomato wedges and the red onion rings, season with oil and salt. Fold the Tortillas like a taco, serve them with the chili sauce aside and enjoy!
RECOMMENDED FOR THIS RECIPE